3 minute read ·
Compliance Expert Spotlight: Kristy Grant-Hart
Jaycee Dempsey
At Broadcat, we make compliance simple.
We do this through customizable infographics, posters, checklists, job aids, and more—everything you need to handle all your compliance communications. Want even more value? We've got your back with informative blog posts and GIF-filled newsletter emails.
But we know we're just one of many valuable compliance voices out there. And we love ya, so we want to make sure y'all have access to the best-of-the-best that our industry has to offer.
Which is why we're amped to welcome Kristy Grant-Hart's rad products to Design Club.
Welcome, Kristy Grant-Hart!
Kristy is the CEO of Spark Compliance Consulting, former CCO of United International Pictures, author of about a jillion books, and a total delight to be around.
Kristy is proof that compliance makes people happy!
And you can now buy two of her online courses—the Wildly Effective Compliance Officer Foundations Course and the Risk Assessment Made Easy! Course—through Compliance Design Club.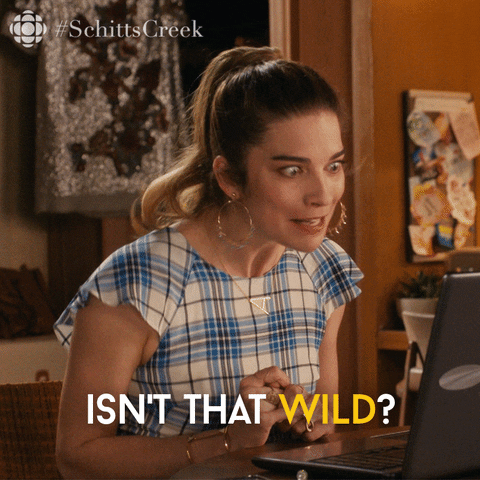 Five stars, highly recommend 😗👌
Groovy, right? We couldn't be more excited to offer this most excellent brand in Clubhouse. (Want to know more? Scroll down ⬇️ to check out Ricardo's interviews with Kristy about these courses.)
And if you don't know Kristy yet, it's high time we make that introduction. Read on to learn more about how this multi-multi-hyphenate's experience in compliance has shaped her work ... and which wine pairs best with See's Cashew Brittle.
*****
Give us the story of your life in two tweets.
Three passports: Born Canadian, turned American actress/producer, turned lawyer, turned married-to-British-man, turned British myself, turned Compliance Officer, turned CCO, turned law professor, turned CEO of a consulting company, turned entrepreneur running a West Virginia cabins business, turned property developer, turned compliance video star/producer. Turned full circle.
Why did you start your company?
When I was a CCO, the advice I got from BigLaw firms and the Big Four accounting firms was never useful in real life. It was clear that most of the lawyers and advisors from those firms had never been in-house and didn't understand how to give practical, proportionate, pro-business advice. I knew I could bring that perspective to the market to help people make their programs better in pragmatic ways.
What makes your approach and your services different from everything else out there in compliance?
There hasn't been a place where compliance officers can learn practical, useable skills in an online class format. We changed that. Our courses are all video-based and come with useful downloadable materials to help bring the course topics to life. In addition, compliance officers can get compliance education units (CEUs) from the comfort of their office at their own pace and on their own schedule. Our approach is based on real-life experiences—mine as well as those of our clients at Spark Compliance Consulting. Everything we share is meant to be easily understood. We take a friendly approach to skills building and try to be entertaining at the same time. [Ed. note: Yet another reason why Kristy and Broadcat fit together so well!]
What was something you felt strongly about where you got a tremendous amount of pushback from folks in compliance ... and where they later agreed with you?
When I wrote How to Be a Wildly Effective Compliance Officer, people in the compliance world weren't talking about "soft skills" like motivation, persuasion, influence, and selling compliance. There was a sense that these things were not important because being very, very serious was the best way to earn respect. Huge amounts of my writing and speaking are dedicated to helping practitioners in the compliance profession improve the skills that will ultimately move them into positions of power. Knowing how to build relationships, build networks, speak and present more effectively, and get influential people to promote the program—that's where real career growth comes from.
You can only have five foods or drinks for the rest of your life. What do you choose?
1. Popcorn 🍿
2. Sonoma-Cutrer chardonnay 🍾
3. Extra sharp English cheddar cheese 🧀
4. See's Candies Cashew Brittle 🍫
5. Tacos. Today and always. 🌮
*****
Delicious, err, delightful, right?! If you want to hear more about Kristy's fantastic courses, check out Ricardo's interviews with Kristy—you get all kinds of extra info:
Both courses are now live in the Clubhouse! Go check 'em out!