3 minute read ·
Compliance Expert Spotlight: Christian Hunt
Jaycee Dempsey
Remember when we told you we wanted you to have access to the best and brightest that the compliance industry had to offer?
We introduced you to Kristy Grant-Hart, announced that her rad courses were available through Compliance Design Club, and gave you solid recommendations about wine pairings. 🍷
But we're not done yet. We've got another phenomenal compliance expert for ya...
His British accent is a lot better than ours.
Welcome back, Christian Hunt!
We're proper chuffed to team up with someone who's been a longtime mate to Broadcat, Christian Hunt, the Founder of Human Risk!
Christian's mission is to "bring behavioral science to ethics and compliance," and as any Member of Compliance Design Club knows, methods based on behavioral science can deliver better compliance outcomes.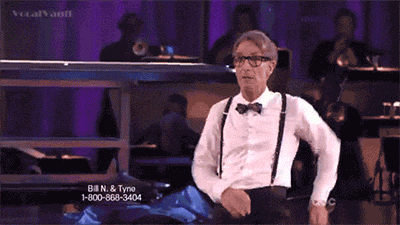 Because Science.
If you're looking to incorporate more behavioral science into your compliance routine (trick question—of course you are!), you can now get access to Christian's expertise through Compliance Design Club.
So navigate over to the Clubhouse and check out Christian's Introduction to Behavioral Science training as well as his one-on-one deep dive into implementing BeSci frameworks into your *own* compliance program.
Want to learn more about Christian? Today's your lucky day. Here are our sometimes European correspondent's thoughts on compliance—plus how behavioral science can factor into a man-versus-bear fight.
Bonus content alert!
If you've ever wanted to hear a very British take on the theme song to "The Fresh Prince of Bel-Air," now's your chance. Trust us: it's worth it.
How did you get started in compliance?
Entirely by accident!
I'd been working in a bank for a few years when they asked me to run the Chairman's Office. I thought that was going to be all about working with major clients and doing things like lobbying the government. It was. But it was also hugely compliance focused, as the firm in question had a few regulatory issues. From there, I went on secondment to one regulator, and then a few years later I joined another. It was only a matter of time before I became a full-time compliance officer.
Why did you want to work with Broadcat?
I first met Ricardo at an academic conference in Pennsylvania. He'd mentioned to a professor we both knew that he was a subscriber to a newsletter, which turned out to be mine! That professor introduced us, and we realized we had a very similar approach towards compliance. Since then, we've done webinars together and swapped ideas.
Broadcat's human-centric, fresh approach to compliance chimes well with what I'm trying to do with my company, Human Risk. Plus the team there are super friendly, nice people. Precisely the kind of people I want to work with. [Ed.'s note: Right back atcha, Christian!]
What problem are you trying to solve in compliance with your approach?
Ask most people for the first thing that comes to mind when they hear the word "compliance," and it's unlikely to be positive. That's because most compliance programs feel more like "business prevention" rather than "business enablement." What tends to be missed is that compliance is the business of influencing human decision-making; because organizations can't be compliant of their own accord, it's the people within them who determine that.
My mission is to "Bring Behavioral Science to Compliance," which means helping compliance officers to deliver more human-centric programs that will increase the level and quality of compliance. If we do that, we'll also get people thinking positively, rather than negatively, about compliance!
If you had to, what would you rather fight: a shark or a bear?
A bear, anytime. 🐻
Sharks are sneaky as hell; they can easily come up behind you, and they're designed to be intimidating, so they have a psychological advantage. As we're dealing with a fictional situation, I'm also basing my decision on the battle-readiness of animals from fiction. When you've got Jaws up against the Three Bears from the Goldilocks fable, I know which one poses a greater risk to me.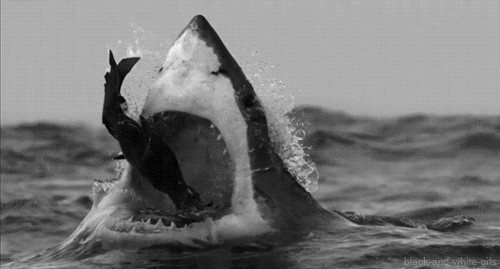 Proof.
If you could pick any accessory for the Broadcat mascot to wear, what would it be?
As I'm based in the UK, I'm going to go for an iconic British outfit. So, I'd like to see the mascot wear one of our traditional hats: either dressed as a Royal Guard that you'll find at Buckingham Palace, a Beefeater that guards the tower of London, or a British police officer. Because in many respects, what those roles do isn't that far from compliance.
I was really looking forward to catching up with Aimee and Ricardo from Broadcat in London this summer. As they couldn't come here, we can bring Britain to Broadcat via the mascot!
Wish granted!
*****
Fun and science-y, right? That's exactly how Christian approaches compliance—go check out Christian's products in the Clubhouse!